Quality. Craftsmanship. Dedication.
Welcome to the BC Log & Timber Building Association (LTBIA), a network dedicated to promoting the best of British Columbia's log home and timber frame construction industry.
Log and Timber homes are renowned for their elegance and craftsmanship, a celebration of family, nature and serenity. For those seeking a unique home of their own, finding the right Timber Framers, Machine Profile Log Builders, or Handcrafted Log Builders is essential, and we're here to help find the perfect builder for your project.
BC builds it

Best

Our seasoned Log Builders and Timber Framers all share one thing in common: a true passion and dedication to their craft.

They have recognized the benefits of integrating traditional methods with computer-cutting technology and continue to embrace new technologies moving forward.

More Reasons to Choose Us
A Dedicated Organization

We support industry practices, methods and technologies through workshops, seminars, conferences and newsletters.

The Highest Quality Timber

British Columbia is home to a vast array of coastal, high-elevation, and valley floor forests, giving us a unique selection of prime building timber.

Renowned Craftsmanship

We're proud to support BC's rich wood culture, our builders have cultivated a tradition of quality craftsmanship.

Sustainable Green Buildings

Our builders are able to use lumber with limited environmental impact, ensuring future generations will be able to use and enjoy this prized resource.
We have the lowest green house gas emissions of any building system analysed to this point by Athena. Even the most modern passive house designs don't compare to a log home when you factor the greenhouse gas emissions during construction and decommissioning. Our net Carbon balance is off the charts!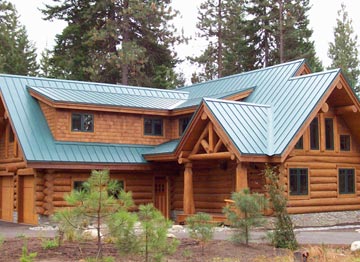 Find a

Builder

By selecting a recognized BC Log and Timber-Frame Building Industry (LTBIA) member for your project, you put years of professionalism, dedication and quality craftsmanship in your corner.

Search For Builders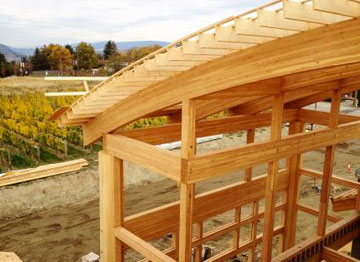 Find related

Services

Building a log or timber-frame building requires a wide range of additional services. Explore our large network of associate members who supply materials or services to the industry.

Explore Service Providers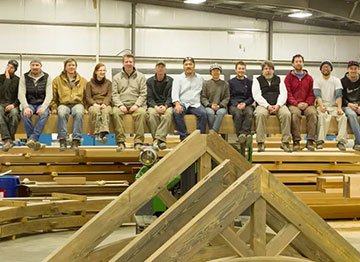 Become a

Member

Joining the BC Log and Timber Building Industry Association aligns you with an organization committed to furthering opportunity, practice, and profitability in the log home and timber frame building industry.

Learn More
Mark your calendar and plan to attend the BC Log & Timber Building Industry Association 21st Annual Conference and AGM being held at the Quaaout Lodge, February 22, 23, and 24th, 2018 We have some ne...
Read More →